Give your commercial facility a superior disinfection with STERAMIST®
REDUCE THE RISK OF COVID-19 SPREAD
SteraMist® offers quick and effective disinfection to fit into your schedule. High-level disinfection reduces the risk of outbreaks, which can cause employee absences and complete building closures.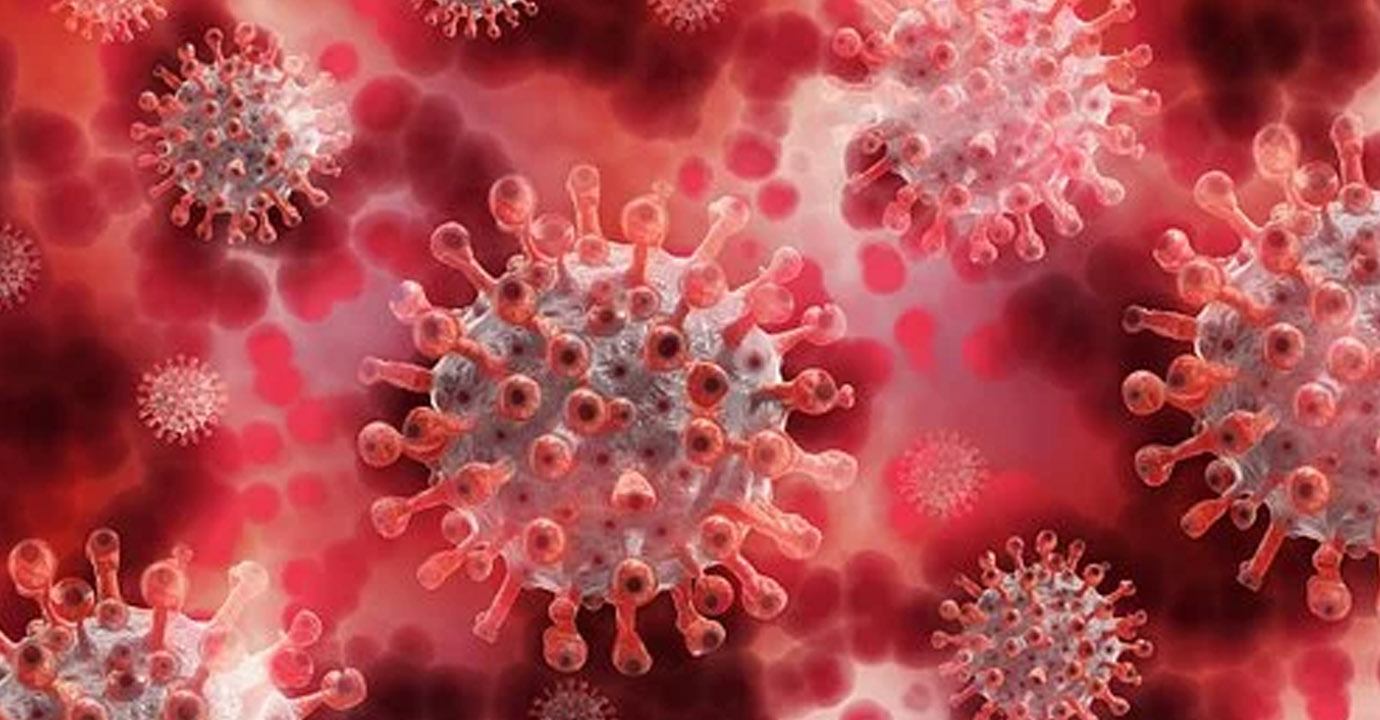 CHLORINE AND BLEACH-FREE
Utilizing ionized Hydrogen Peroxide (iHP) – a non-caustic, chlorine and bleach-free fog – SteraMist® treatments can effectively disinfect a facility at any time with TOMI Service Network (TSN) providers.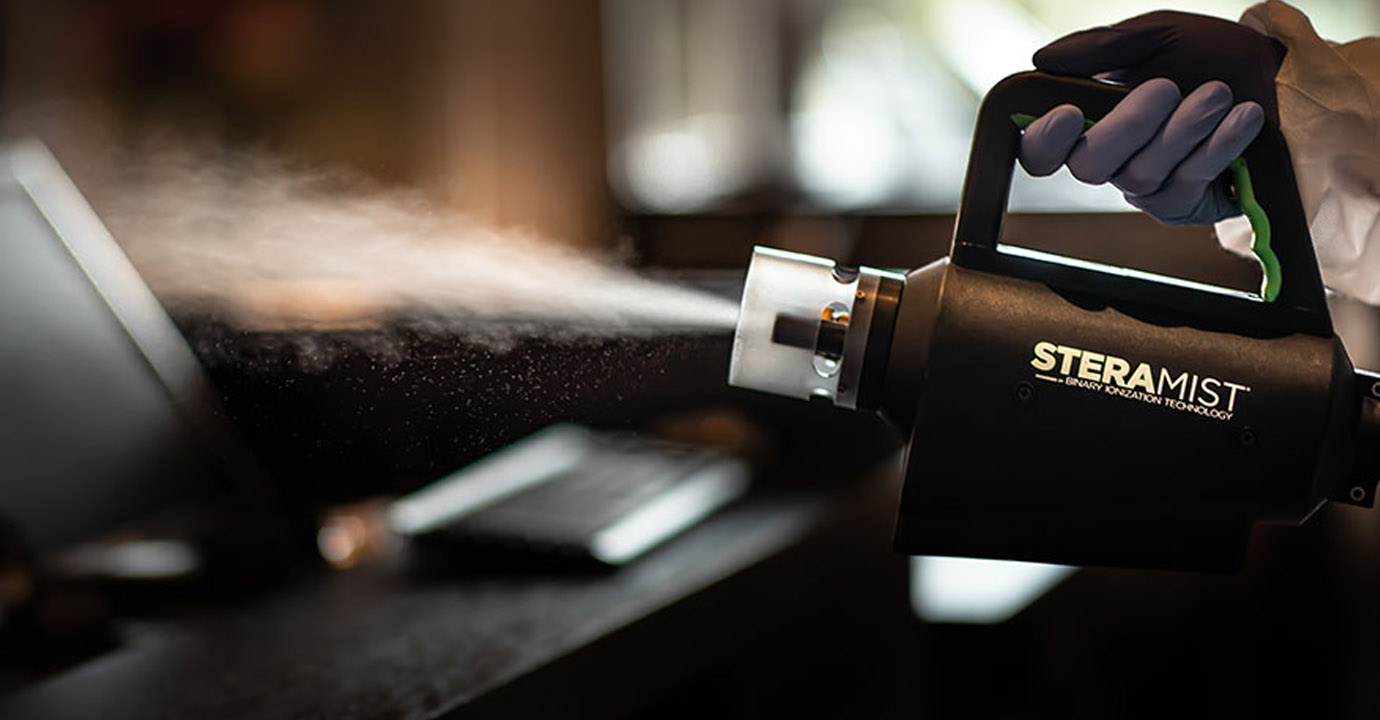 FOR ROUTINE DISINFECTION OR EMERGENCY DISINFECTION
Whether a routine disinfection or emergency disinfection such as spills and bio-related incidents, a TSN provider can be deployed at a moments notice.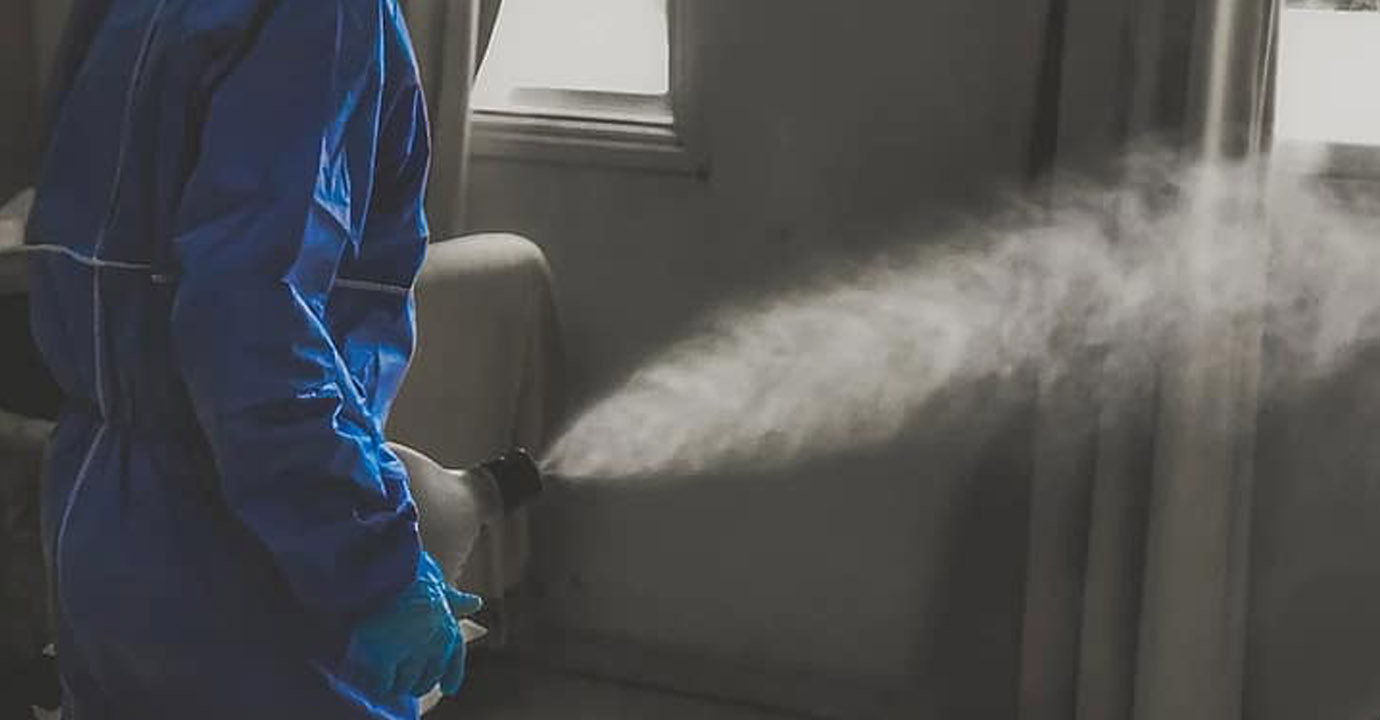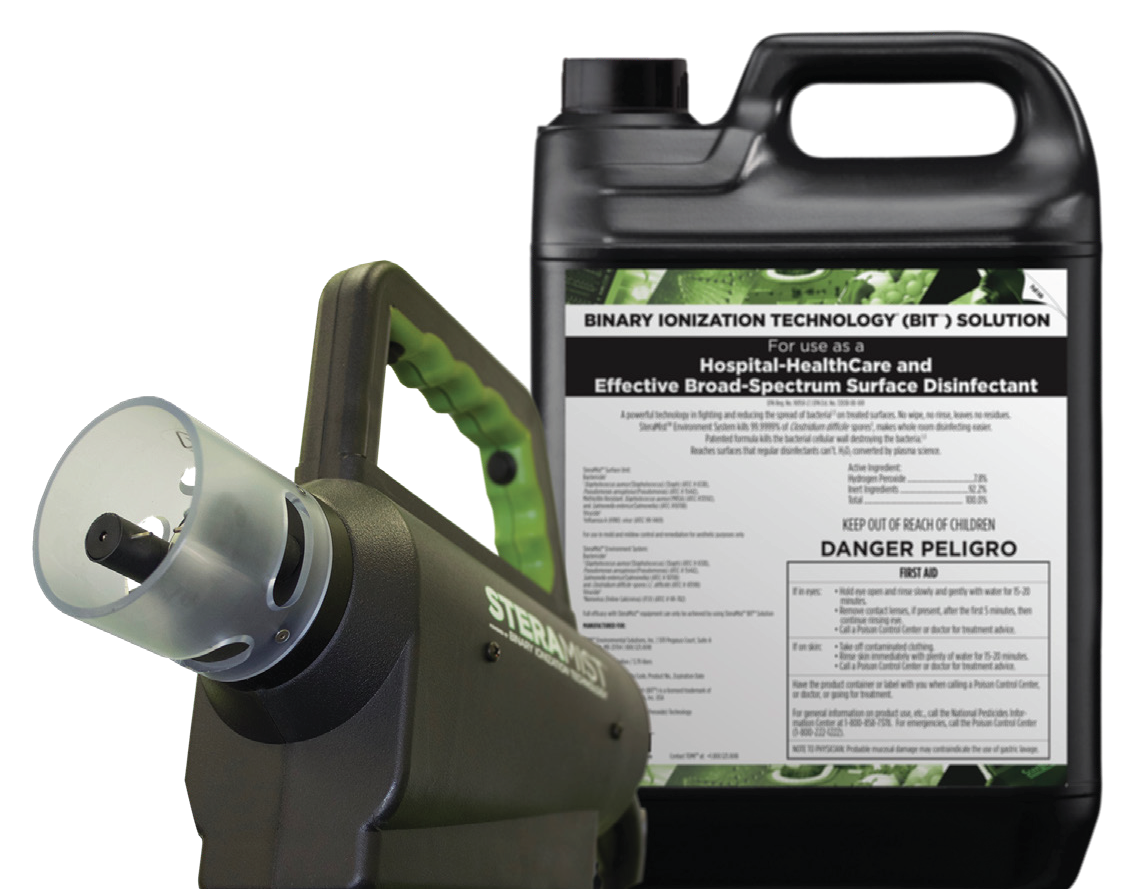 THE ULTIMATE TOOL
The ultimate tool for elimination of bacteria & viruses such as COVID-19, Staph, MRSA, Norovirus, H1N1, C. difficile and Salmonella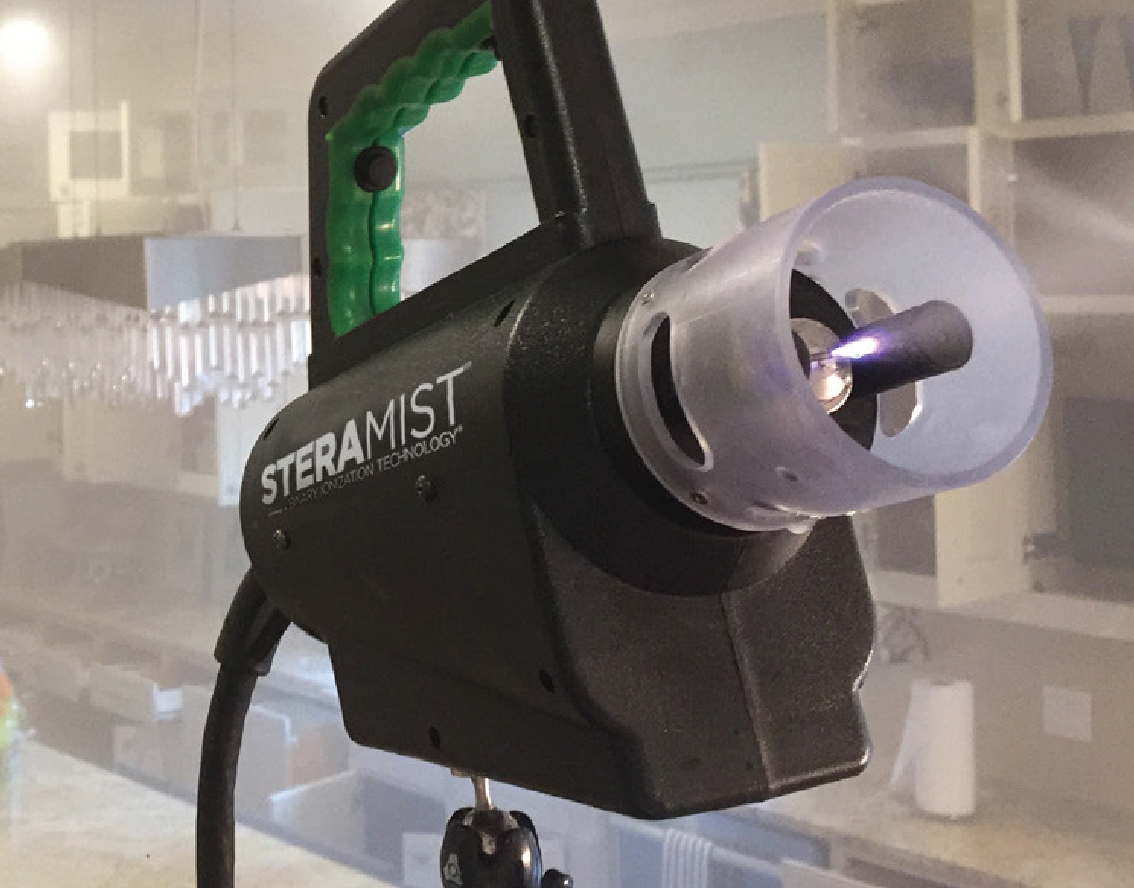 EFFECTIVE
An effective broad-spectrum surface disinfectant.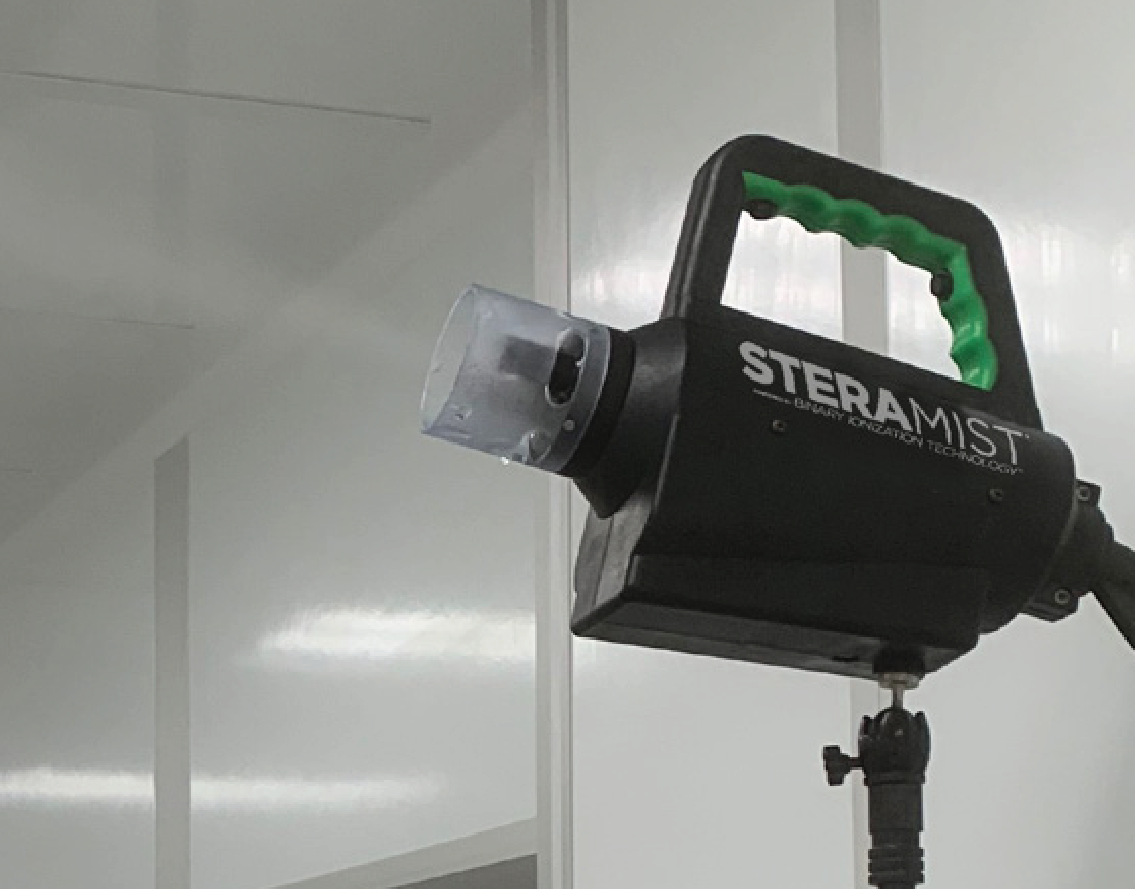 NOT YOUR AVERAGE CLEANER
Goes above, beyond, under and around disinfecting sprays and wipes.
STERAMIST® IS THE SOLUTION
SteraMist® disinfects these use sites and more:
Lobbies
Elevators
Kitchens
Common Areas
Handrails
Door Handles
Light Switches
Tables & Desks
Meeting Rooms
Trash Areas
Electronic Equipment
And more…